Rotating Safety Beacon: Amber, 12V 195 RPM, Bolt Mount
Rotating Safety Beacon: Amber, 12V 195 RPM, Bolt Mount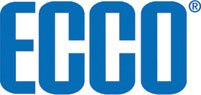 ECCO's 5800 series incorporates a smooth and quiet belt drive module with stainless steel bearings that provides long life and reliable service. Reflectors incorporate a free-form optical design that maximizes light output and beam spread. Rotating beacons produce SAE Class 1 Light Output.

3-Bolt mount
12 Volt 
Flash Pattern: 195 RPM
5.7" Height x 6" Width
SAE Class 1, CE, R10, R65


Part #'s 1N0106 ECC5813A

Call 855-219-6387 to order direct.
May ship separately.