3800 LED Snow Plow Combination Light Set, CHL2
3800 LED Snow Plow Combination Light Set, CHL2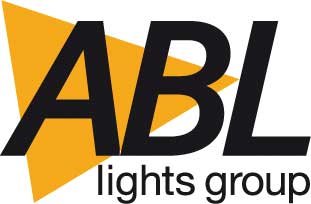 The CHL2 LED is the whole new ABL High-Low Beam combination Headlight from VIGNAL GROUP.
The products offers better output, improved photometry while introducing a unique feature, the active and autonomous de-icing! Active de-icing allows the CHL2 LED to automatically detect the presence of frost/snow (by measuring the lens temperature) and activate the de-icing resistance to turn it off once the frost/snow has been removed.
In addition, the EMC has been upgraded to CISPR 25 Class 5 and the CHL2 LED is available in ECE and SAE version.
CHL2 LED is a pre-assembled ready to be installed which reduces installation time for OEM and aftermarket.
CHL2 LED is a plug and play, allowing the easy upgrade from Halogen or CHL1 LED version (same overall dimensions, mounting and connector pinout). SAE/DOT Approved. Universal solution for heavy duty, snow plow, specific machines. Sold as a set of 2 with harnesses.
Functions: Low Beam / High Beam / Turning indicator & repetitor / Position light / DRL / Active de-icing
Connector: DT 6 pin (plug & play with previous H4 & LED version)
Consumption at 24V:  Low beam 30 W / Low beam + De-icing 50 W / High beam 60 W / High beam + De-icing 80 W /Turn indicator 16 W / Position light 5 W / DRL 16 W
Voltage:

Multi 12-24V

Vibration Resistance:

15 Grms from 24 to 2000Hz



Shock Resistance: 60 G
EMC:

ISO 13766 - Earthmoving Equipment

ISO 14982 - Forestry/Agricultural

ISO 12985 - Handling Equipment

CISPR25 - Radio compatibility

Load Dump: 36V continuous - 58V 300 ms - 1800 V 50 µs
Polarity:

Protected against reverse voltage

Electronic Thermal Managment:

protected against over heating

Water Tightness:
Operating Temp: -40°C to +85°C
Salt Spray: ISO 9227
Lens: Polycarbonate - built-in thermal de-icing
Mounting: Pedestal, rear
Warranty:

5 Years from ABL Vignal
Part # 3A0081 3832-0090

May ship separately. Call 855-219-6387 to order direct.

Ships in 7-10 days