BLAZE® II 15" Amber Strobing Mini Bar
BLAZE® II 15" Amber Strobing Mini Bar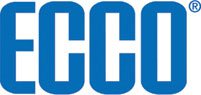 Driven by ECCO's ultra reliable power supply, this high performance aerodynamic 15" lightbar is feature packed with hi/lo intensity and double/quad flash functionality. Incorporates a diamond mirror for increased secondary flash rate. Amber dome with two amber 360° strobe lenses.

12-24 VDC | 3.8 Amps | 70 Double FPM/65 Quad FPM
AMECA Certified to SAE J1318 Class II, R10, CE
Available with a vacuum-magnet mount which features a 17' straight cigarette cord with plug
Dimensions: 15.75"L x 8.27"W x 4.5"H (5.1"H with vacuum magnet mount)


Part #'s 1N0074 and 1N0075
ECC5150AAA ECC5150AAA-VM
Call 855-219-6387 to order direct.
May ship separately.