EVOLUTION® 22" Amber Rotating or Strobing Mini Bar
EVOLUTION® 22" Amber Rotating or Strobing Mini Bar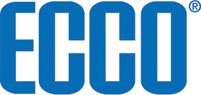 Choice of low-noise, belt driven, free-form rotators or 360° strobes driven by high output quad flash power supplies. Strobe model offers double (70 FPM) or quad (65 FPM) flash operation. Coated aluminum base and low-profile, ribbed polycarbonate lens. Both models incorporate diamond mirror for increased secondary flash rate. Illuminates amber.

Rotating Bar

- 12 VDC, 480 FPM, SAE J845 Class I approval

Strobe Bar

- 12-24 VDC, 70/65 FPM, SAE J1318 Class II approval


Part #'s 1N0076 and 1N0077
ECC6221001  ECC6221005
Call

855-219-6387

to order direct.
May ship separately.