Diamondback Protection Sleeve
Diamondback Protection Sleeve


Diamondback Sleeve was engineered specifically to meet the EU Machinery Directive 2006/42/EC as well as the NSW "Guideline for Fluid Power System Safety at Mines".
Diamondback uses a proprietary engineered fiber. It is needle woven very tightly and heat treated which shrinks the sleeve about 8% to the finished dimension.

Tubular sleeving: toughest single line hose protection period!
Exceeds new "Line of Sight" operator protection regulations EN982 ISO norm 833 EN414
Ultra tight construction provides environmental protection from leaks
Tight, smooth surface resists abrasive wear (42 picks per inch)
50% less bulky than traditional Cordura sleeve
Densely twisted polyimide 6 yarn offers optimum UV and abrasion protection
MSHA approved
Exceeds the following abrasion tests: 1. ISO 6945 abrasion standard, 2. ISO 8031 conductivity standard
Easily cut to length with scissors or heat knife
Available in the below sizes. Ships as 1- 300 ft. roll. Sleeve dispenser also available.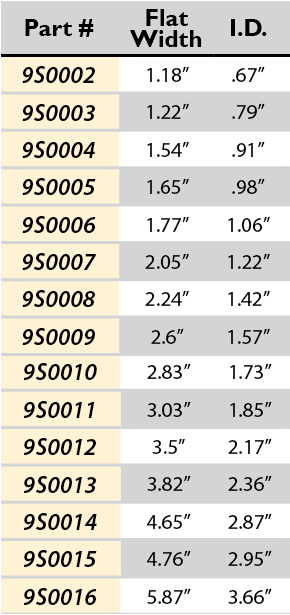 Part #'s 9S0002 - 9S0017
Suburban Mfg. TEXS17 - TEXS93
Call 855-219-6387 to order direct. Ship directly from mfg.