Earthmover Tire Service Training Program
Earthmover Tire Service Training Program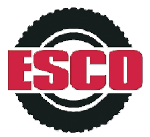 3-hour Earthmover Tire Service Training video features 15 different modules, covering the basic safety guidelines for servicing OTR tires, wheels, and rims in the field. The video is accompanied by a 200+ page workbook which features hundreds of full-color photos outlining the step-by-step procedures and various industry resources. Students that successfully complete the final exam receive a TIA Certificate of Completion and a wallet ID card.

Program includes two DVD's, one workbook, and one test booklet. Each workbook also comes with a separate test booklet.
Part # 3G0002 ESCO 10000-E-N
Ships directly from Esco, typically within 1-2 business days.