Femco® Click Design Oil Drain Plugs
Femco® Click Design Oil Drain Plugs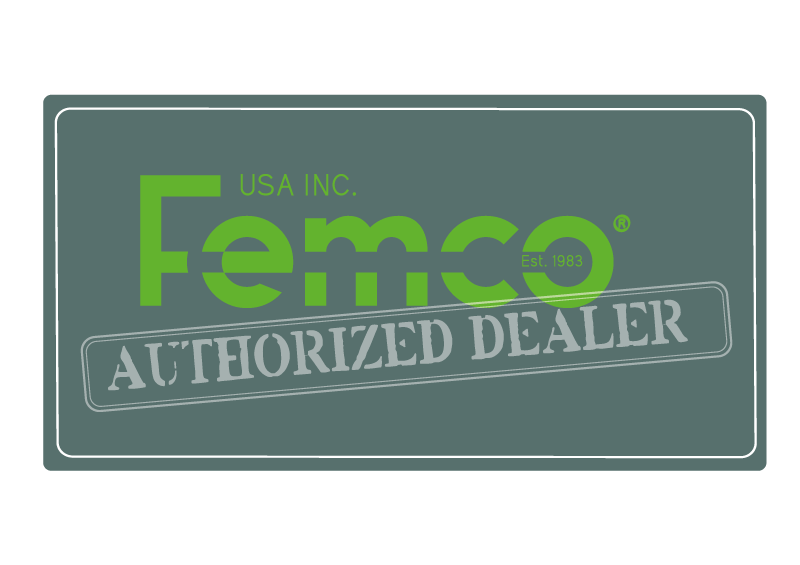 The drain systems of Femco® guarantees that no liquids are spilled during the process and are very easy to operate. The Femco® drain plug, made of solid brass, is permanently installed in the liquid reservoir. When it's time to drain the liquid, remove the dustcover, attach the Femco® drain connector, the valve opens and the liquid flows straight to the container.

The Click Drain is the quickest solution for maintenance of your vehicles and machines. The Click Drain oil drain system consists of an oil drain plug and a clicker. When it is time for an oil change you simply click the Clicker onto the oil drain plug to start draining the oil.
The click oil drain plug works on a wide range of applications and in a wide variety of industries, like vehicles, earth moving machinery, transport, agriculture, and shipping.
Besides easy, clean and quick use, the drain systems of Femco® offer many other interesting advantages to their users:
The user automatically contributes to a sustainable environment. The product can therefore be part of a company's CSR policy.
The plug of is permanently installed so problems like broken drain plugs or stripped threads are avoided.
Less liquids are consumed and clothes, hands, floors, etc. don't have to be cleaned as often. The working environment will improve.
The liquids can be drained without a risk of sand or soil entering the machine. This helps extend the life of the equipment.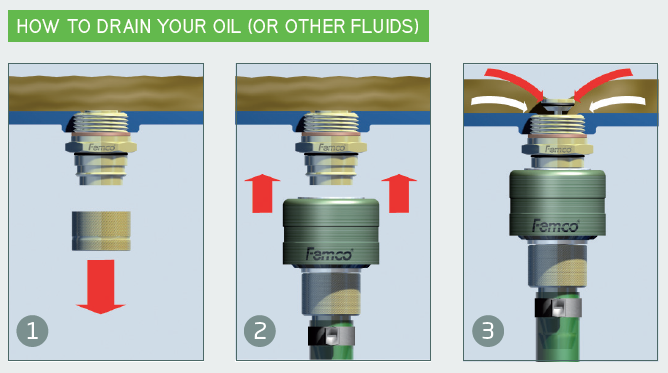 Femco® Click Design Drain Plugs


Fittings are available in over 500 sizes and thread patterns; if what you need isn't listed, give us a call at 855-219-6387

Femco® Solo-Click Drainers, for LB Plug

7G1002 - 840011

  Straight Drainer, 10" Hose

7G1003 - 840017

  45° Drainer, 10" Hose

7G1004 - 840014

  90° Drainer, 10" Hose


Ships directly from mfg.