3/4" Heavy Duty Impact Wrench, IR 259
3/4" Heavy Duty Impact Wrench, IR 259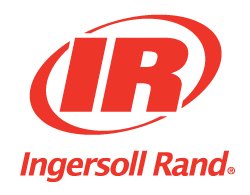 Ingersoll Rand has long provided professionals with tools that deliver the power, durability, reliability, and value needed to get the job done right. Our 259 3/4" Impactool™ is yet another example of this legacy — offering impressive performance, value, and convenience not found in competitive models.

The 259 is smaller and up to 2 pounds (.91 kg) lighter than other 3/4" impacts in its class. Together with its improved weight distribution, this makes the tool easier to handle. And, unlike most other 3/4" impacts, the 259 doesn't require an upgrade to a 1/2" (13 mm) air line. This means lower shop costs and greater convenience of use … all without sacrificing tool performance.
Non-biased motor delivers 1,050 ft-lb (1424 Nm) of maximum torque in both forward and reverse
Rocking dog impact mechanism works well on a wide range of air pressures
Two power settings in both forward and reverse
Variable speed trigger offers impressive control
Handle-vented exhaust directs air away from the operator
Silenced exhaust reduces tool noise while in use
Ergonomic design for improved tool handling
Small size (8.6"L) and lightweight (8.8 lbs)
Good for use on 3/8" diameter air lines

Part # 7N0269 IR259

Ships separately.
Call 855-219-6387 to order direct.