Leachrod Blade Lift Tool
The Blade Lift Tool was designed to effortlessly and safely change the blades on dozers, road graders, snow plows, v plows, and swing arms.
The Leachrod Tool makes it quick and easy for a single person to safely change the wear edges on maintenance vehicles. Simply insert the Leachrod pins through the blade. Lift and align pins on machine and slide into position.

Lifts blades up to 300 lbs.

8 Reasons You Need The Leachrod:
The weight of the load often isn't the cause of workplace injury– an improper lifting technique is. The Leachrod helps eliminate risky lifting techniques on cumbersome edges.
Back injuries account for 1 in 5 workplace injuries. The Leachrod gives you control over heavy blade equipment without straining your back.
Leachrod tools help promote a work-safe environment. Training your work force on heavy equipment blade changing best practices will limit exposure to hazards and accidents.
Life Cycle Cost Analysis (LCCA) of any equipment should include initial cost, maintenance and repair, longevity, reduced effect on human health, and replacement cost after the life of the product. The Leachrod is an excellent investment, proving its worth in short order and lasting for years.
The Leachrod makes your workload more efficient, reducing the time it takes to perform a motor grader or snow plow blade exchange– saving time and money.
Consistent use of the Leachrod tool can reduce employee injuries by 85%, saving money in workers compensation claims and employee time off for on-the-job injuries.
We make a difficult job more convenient. The Leachrod tool is so easy to use, just about anyone can perform these tasks.
The Leachrod tools maximize the purchasing value for your organization.
Testimonials:
"This tool allows one person to safely and efficiently change cutting edge blades. Prior to the Leachrod tool, it took two men to change the blades safely." ~ General service manager, Caterpillar
"Everyone that has a Leachrod blade lift tool thinks its the best thing ever. It saves people's backs, fingers, and toes; its a one man, one tool operation. The manufacturing and quality make it an extremely efficient tool". ~ Product support representative, Caterpillar
Watch the Leachrod Blade Lift Tool in action!

Snow Plow, Dozer, Grader Blade Lift Tool (Comes w/ quick pin release allowing handle to bend at 60° angle; allows for additional clearance) 56 lbs.

Part # 1P0012 LR02 Blade Daddy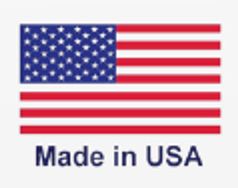 Ships direct from mfg.