Hydraulic Rams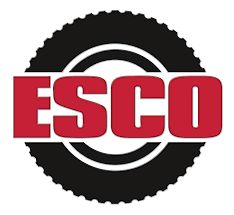 The ESCO Hydraulic Rams are a staple for any Tire Dealer/Technician that service Earthmover Tires. They are used to break the beads on the back of 5-piece earthmover wheels. In this case, clearance may make it difficult to use a bead breaker due to a limitation of space behind the wheel.
Perfect for the construction, heavy rigging and moving industries.


Part # 3G0009 ESCO 10109; 3G0010 10302; 3G0011 10303; 3G0012 10304; 3G0013 10305; 3G0014 10306

Ships directly from Esco, typically within 1-2 business days.