TorqueDrive™ Red Line Extreme Offset Chain Binder, 9200 lb WLL
TorqueDrive™ Red Line Extreme Offset Chain Binder, 9200 lb WLL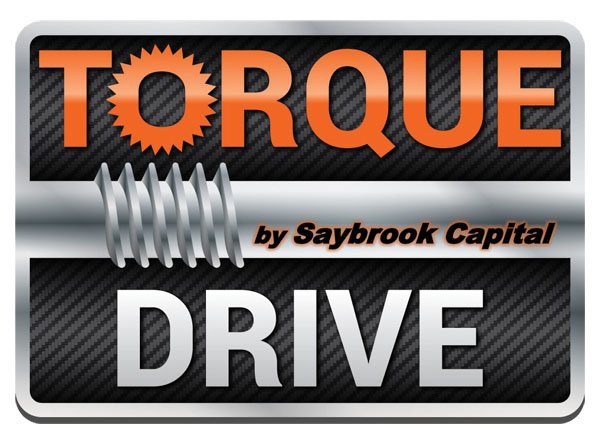 Torque Drive Red Line w / Extreme Offset Gear box - 9,200 working load limit - fits 5/16 - 3/8 - 1/2 chain G70 rated
Extreme Edge gear box placement makes this the most versatile binder Speedbinders has produced. You get the original grease zerk as well as a spare and a protection ring for long life (customer installed). Works with 5/16, 3/8, and 1/2" chain.
The ultimate for the steel hauler! 2" longer handle than our standard arm, Zinc coated rings, hooks and post threads. We are 25 to 1 gear reduced on this model. Long handle off set to bring the gear set closer to the operator (when handle placed to the right) for easier operation. Also, with the offset, we are essentially making the handle longer, with out making the handle longer! The handle is a reaction bar. Needs to be in contact with the floor or steel for proper tension retention. This version is also the preferred model for the RENTAL INDUSTRY. Boom lifts, Scissor lifts, JLG rough terrain lifts.
Ideal for tight areas.

In confined situations, TorqueDrive™ can be 20 to 30 times faster, allowing for total powered rotation, where a manual binder may only be able to get a quarter rotation or less.

Powers Through

dirty or neglected threads on binders. Simply adjust the torque setting on your portable drill.

Built to Last.

Manufactured with heat treated, forged components for a long dependable life. Smooth operation, due to a precision aligned worm gear assembly with grease fitting, for years of trou-ble free service.
Manufactured to WSTDA-T6 standards. G70 Rated.
We recommend an 18 volt cordless drill with at least 200lbs of torque. You will need a 3/8 adapter and 3/4" socket to operate.
9,200 Working Load Limit - 5/16 - 3/8 x 1/2 -G70 rated
Download Speedbinders flyer (pdf)

Testimonials:
"Finally pulled the plug and got my SpeedBinders!! The very next day, I got a load that required 8 chains (before this I used to purposely pass up on loads that needed chaining because I didn't want to deal with the chains). I started on the first chain and before I even got it tight, I was kicking myself for not getting these a year earlier. The trucker next to me waiting to get loaded came around his truck when he heard my drill and was very impressed with the ease of use and how tight the chains were. I have since drive that load over 700 miles and I have not had to tighten a single binder down. (Did you catch that? NOT A SINGLE BINDER WAS LOOSE THE ENTIRE TRIP!) I am completely sold on these binders and will be getting 4 more to make sure I have enough for all future loads I will be pulling using my chains and SpeedBinders!!" ~Brian, 2B Trucking

"I was intrigued and skeptical of these new powered binders. After talking with the owner of the company I decided to try them. I even had one independently tested by a rigging supply company and even they were impressed. These binders save me about an hour a day and that adds up quick. Bottom line - they work as advertised. They will not back off. Set the torque on your drill and hit it but hold on. I replaced all my ratchet binders and now only use these. I can't say enough. I'll be a life customer." ~Tom Weida
"These binders have been a game changer in our line of work. Before it would take an hour or more to completely bind down a vessel. Since we have been using SpeedBinders, we are completely finished and not wore out- in a fraction of the time! Also I have more piece of mind knowing that the craftmanship is top shelf. Thanks again for offering such a great product for the American Trucker! ~John Watkins, Watkins 316 Transport

Part # 3E0006 TD92RL

Ships directly from mfg. in 3 weeks.

speed binder  td92RL torque binder speedbinder red line