Portable Tube Bender and Flaring Machine
Portable Tube Bender and Flaring Machine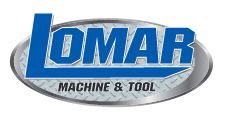 The Portable Tube Bender and 37º Flaring Kit is an inexpensive, lightweight solution to common, short run tube bending and flaring needs. Compared to manual flaring and bending tools, this machine combined with any suitable 5,000 PSI hydraulic pump provides effortless operation. May be vise-mounted, bolted to a workbench, or simply used on any flat surface such as the bed of a truck. Quick-change tooling is standard. Additionally, the bending and flaring heads are also designed for quick, "no tools required" changeover.

Flaring Capabilities:

SAE 37°Flaring: .049 and .065 seamless mild steel tubing.
Standard Tooling: 3/8" 1/2", 5/8", 3/4"


Bending Capabilities:

3/8", 1/2", 5/8" and 3/4" (.049 and .065 wall, mild steel or stainless)
Produce quality bends up to 120°
Built-in visual degree of bend gauge
All bend dies center line radii are two times the tube O.D
Specifications:
DIMENSIONS: 6" wide by 7" tall by 20" long
WEIGHT: 25 Lbs.
HYDRAULIC UNIT: 5,000 P.S.I. Power Source.
MAXIMUM TUBE SIZE:3/4 in. O.D. x .065 wall mild steel seamless tubing.
MAXIMUM DEGREE OF BEND: 120 degrees
DEGREE OF FLARE: 37 degree (Seamless tubing)
Part # 2M0002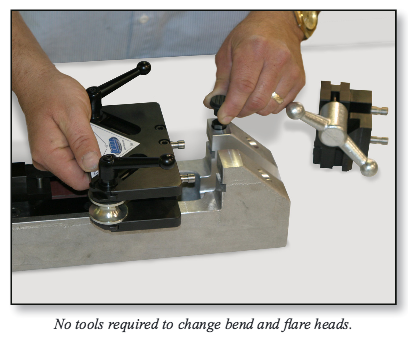 Purchase Hydraulic Hand Pump separately. Part # 2M0003.
Includes Single-stage, 5,000 psi hand pump, and 36" long hydraulic hose with quick connect fitting.

Ships directly from factory.


M0002 S1140-A-600