SCC Grade 80 (S-8) Alloy Chain
SCC Grade 80 (S-8) Alloy Chain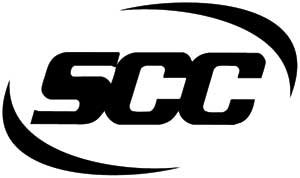 Grade 80 Alloy Chain is specifically designed to meet the rigorous requirements of overhead lifting applications set forth by OSHA & ANSI B30.9, B30.10 & B30.26. Grade 80 (S-8) Alloy Chain meets industry minimums of 15% elongation factor. A test certificate is provided with each drum. Alloy chain is supplied in a black lacquer finish.
Grade 80 alloy chain is engineered from special analysis USA made alloy steel making it highly versatile, lightweight, and rugged.

Before proof testing and after being quenched and tempered, it is finished with a black Thermadep coating and has a 4-to-1 design factor.

Peerless Grade 80 chain meets or exceeds all existing OSHA, Government, NACM, and ASTM specification requirements.  This chain is USA made, with each link stamped to prove it.
Ships Freight directly from SCC.