Standard No-Spill™ Drain Plugs
Standard No-Spill™ Drain Plugs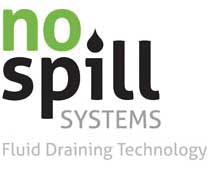 The Standard Design No-Spill System replaces the factory drain plug on most equipment. With no special tools required for installation, this product makes messy oil changes a thing of the past.
Key benefits:
Eliminate spills, extend the engine life by draining oil hot, eliminate drain
Plug problems such as over/under tightening and stripped threads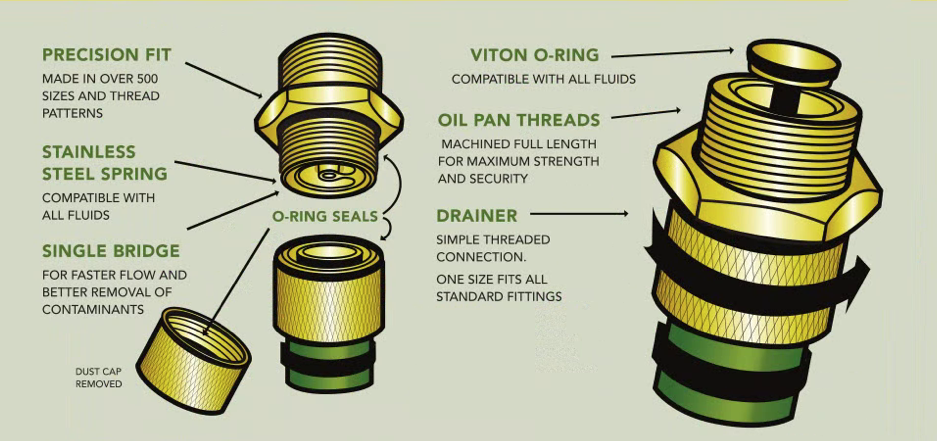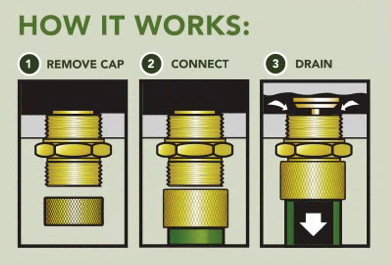 Simply replace the factory fitted plug.
• Remove the dustcap, which keeps the threads clean
• Thread the drainer onto the drain plug to activate the system
• Hot oil drains quickly and safely by gravity or suction
• Remove the drainer, replace the dustcap



Standard No Spill™ Drain Plugs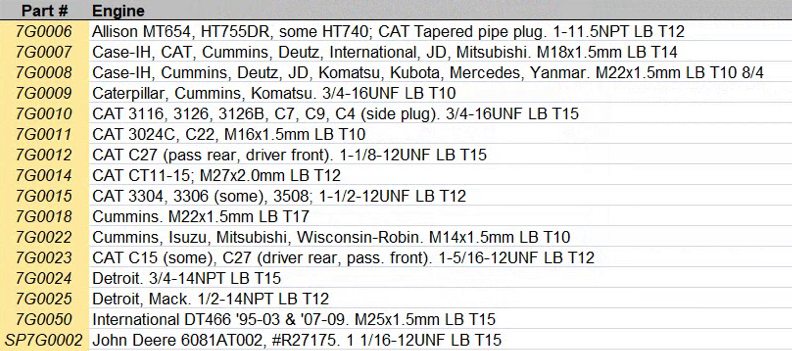 Fittings are available in over 500 sizes and thread patterns; if what you need isn't listed, give us a call at 563-872-5065.

Standard Drainers
7G0047 - 1002

  Straight Drainer
7G0048 - 1046

   45° Drainer
7G0049 - 1004

  90° Drainer

7G0002 7G0003 7G0004 7G0005

Ships directly from mfg.
No Spill