Strobe Beacon: Double, Amber, Magnet Mount
Strobe Beacon: Double, Amber, Magnet Mount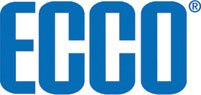 ECCO's 6500 Series, low profile strobe light offers outstanding value when a cost effective SAE Class II light is required. The screw-on polycarbonate lens and snap-fit flashtube allows easy field service without tools while the reinforced nylon base features a shock-resistant 5-point power supply mounting.

Vacuum-magnet mount
12-48 VDC | 2.4 Amps | 7 or 10 joules | 80 Double FPM
Double flash
Available as low profile (4.8"H) or medium profile (6.7"H)


Part #'s 1N0082 - 1N0083
ECC6550A-VM - ECC6570A-VM

Call 855-219-6387 to order direct.
May ship separately.