TopSpin™ Pre-cleaner

  Extends primary air filter life, boost system efficiency and extend engine life! Made of heavy duty solid black polypropylene.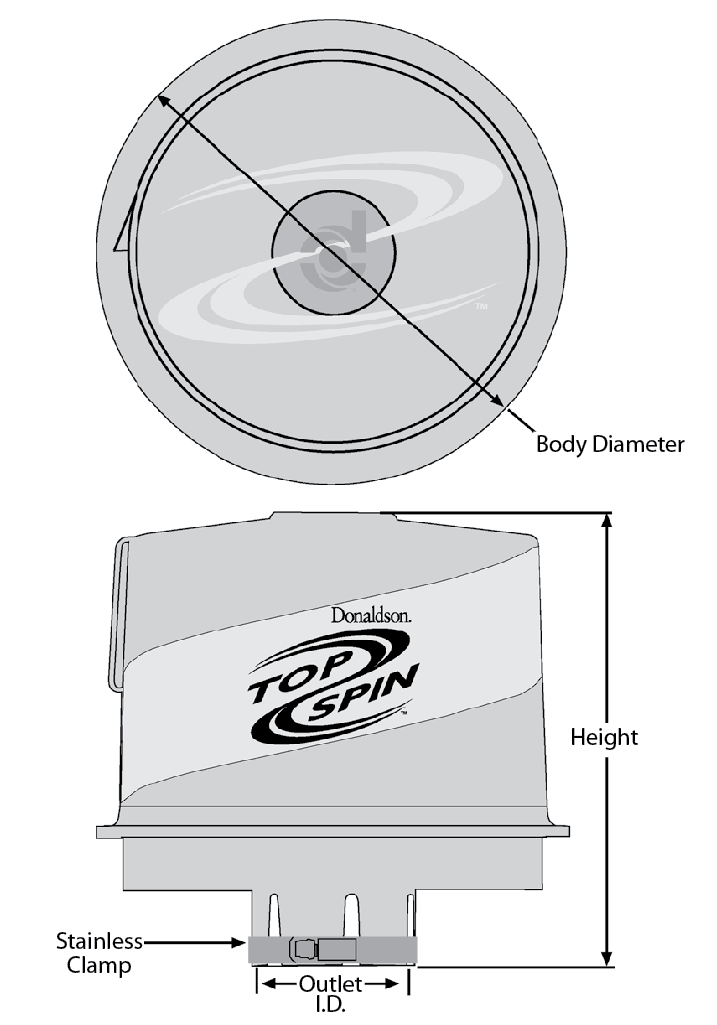 Features

Separates up to 85% of incoming contaminant per ISO 5011/SAE J726
Greatly extends air filter life
Reduces air filter usage
Lowers cost per operating hour
Automatically ejects mixed debris
Separates more than 99% of 20 micron and above particles
Operates at lower RPM
Easy and quick installation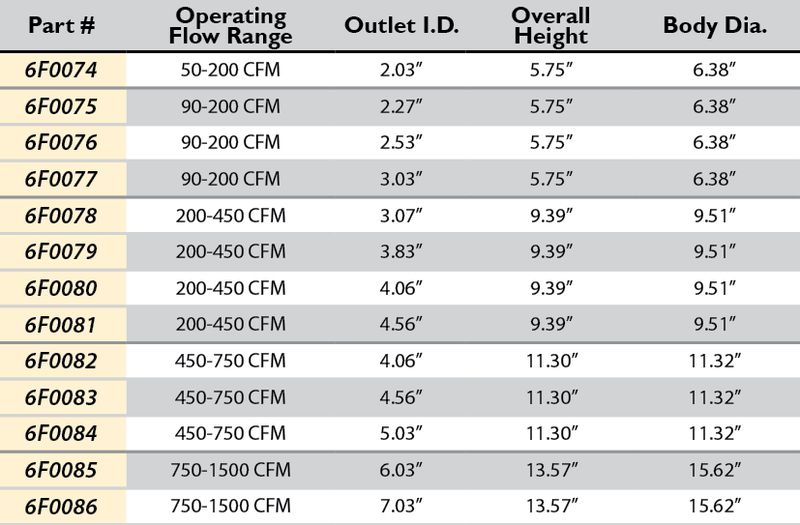 SCFM = Standard Cubic Feet per Minute. The ISO 5011/SAEJ726 test procedure was used to extract the results in the charts above. The ISO 5011/ SAEJ726 is a widely accepted industry test used by OEMs to evaluate the efficiency of the intake system components. Test results are an average from testing several units.
Competitive Cross Reference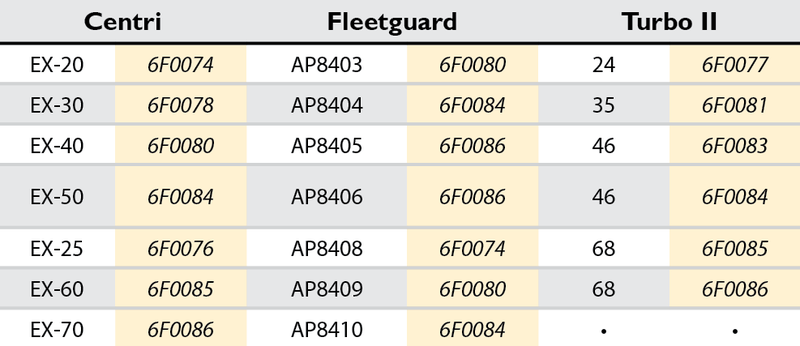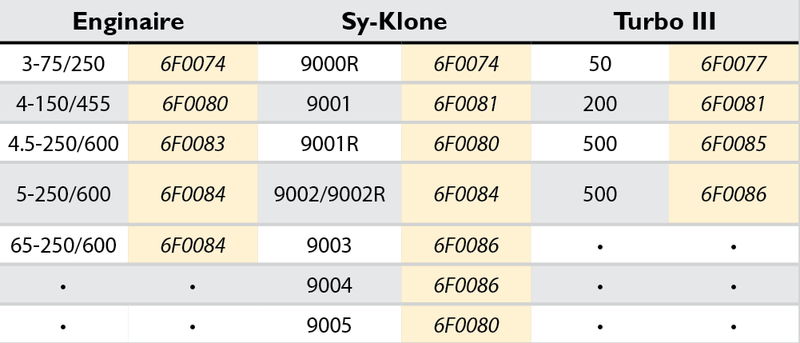 6F0074 6F0075 6F0076 6F0086
Donaldson Precleaner