Resettable Hour/Service Meter
Resettable Hour/Service Meter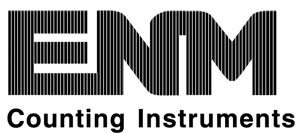 Program the exact hours of your defective hour meter on the PT12. Simplify the maintenance scheduling of construction equipment, industrial vehicles, generators, compressors, and other industrial/commercial equipment.  The PT12 can be programmed to the time shown on your defective unit.
The PT12's second display is for scheduling a regular service interval, whether maintenance is required every 50, 100, 200, or 250 hours, or whatever service interval needed. When your desired service interval is reached a red light will turn on to indicate service is due. Once the service is completed you can reset the light and return the second display to 0. The new service cycle is started.

Warranty: 2 years/5,000 hours
Operating voltage: 12 - 24V DC
Features (2) 6-digit segment LCD displays
Part # 5T0042 PT12

May ship separately.
Call 855-219-6387 to order direct.